🏠 We are now distributing free food for our fellow brummies in need 🍲
If you need to get in touch with us on about your ogoing order 📱 0121 667 6387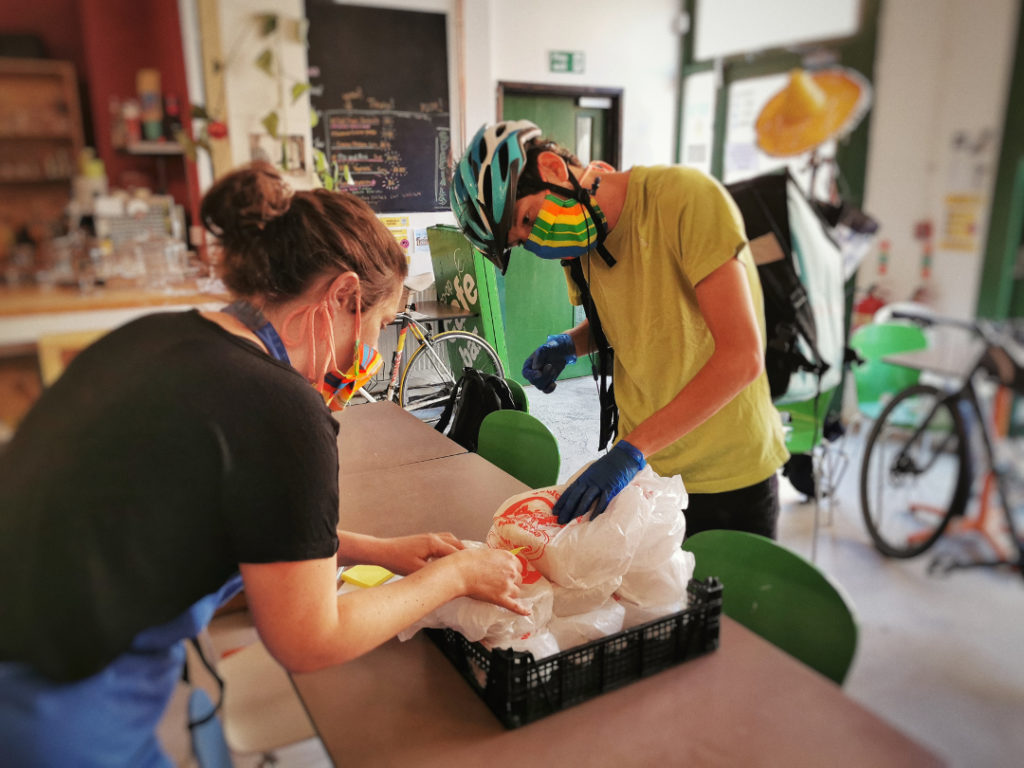 What are we doing? ✊🏽
We are now running a Solidarity Kitchen – a food support service which takes food directly to people. This will make more people able to self-isolate without the worry of lack of food or provisions.
We see our plan as a framework where self-organised groups, cafes and food businesses could create simple meals to be delivered for those who are self-isolating or planning to self-isolate. This would encourage and enable people to do the right thing and self-isolate if they are vulnerable, showing symptoms or have any other concerns.
Starting 27th March 2020, we are daily distributing hot, hearty, healthy food from the kitchens of the Warehouse Cafe, a workers cooperative which has been closed by the coronavirus crisis. Food is prepared by our professional chefs, who are trained in commercial food hygiene standards.
There is no evidence that coronavirus has ever been transmitted by food, and commercial kitchens remain a far safer environment than almost any other populated space. All our volunteers follow strict procedures to ensure that the transmission risk is managed during preparation and delivery.
Now that the project is underway, we need volunteers more than ever. If you can help with food prep, delivery, admin, finance or outreach.
Donate to our crowdfunder and volunteer to help.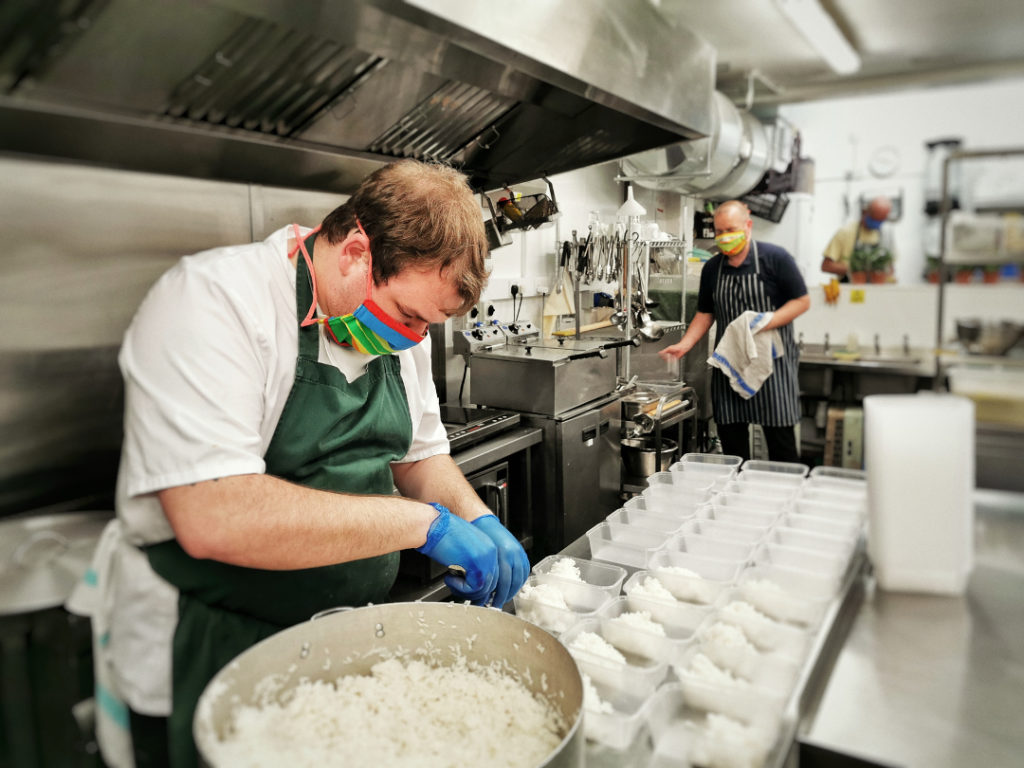 Why a Solidarity Kitchen and who for? 🌻
Access to food in the U.K is grossly unequal: through Trussell Trust food banks, the largest provider, people can only access food with a voucher. Vouchers are given out only via 'care professionals' such as health visitors, school counsellors, social workers etc.
The vouchers ensure that only those deemed deserving by the state are able to access food. This can often exclude homeless people, asylum seekers, and many others who might not check the tick box but will need food.
We also recognise that without adequate sick pay and with precarious employment there will be many who will struggle to access food or may not be able to self-isolate as they wish to without risking food poverty.
The Solidarity Kitchen will be open access. We will provide food, if we can manage it, no questions asked, no obligation to pay. Food should be for everyone. To support this ambitious and vital step, we are reliant on donations.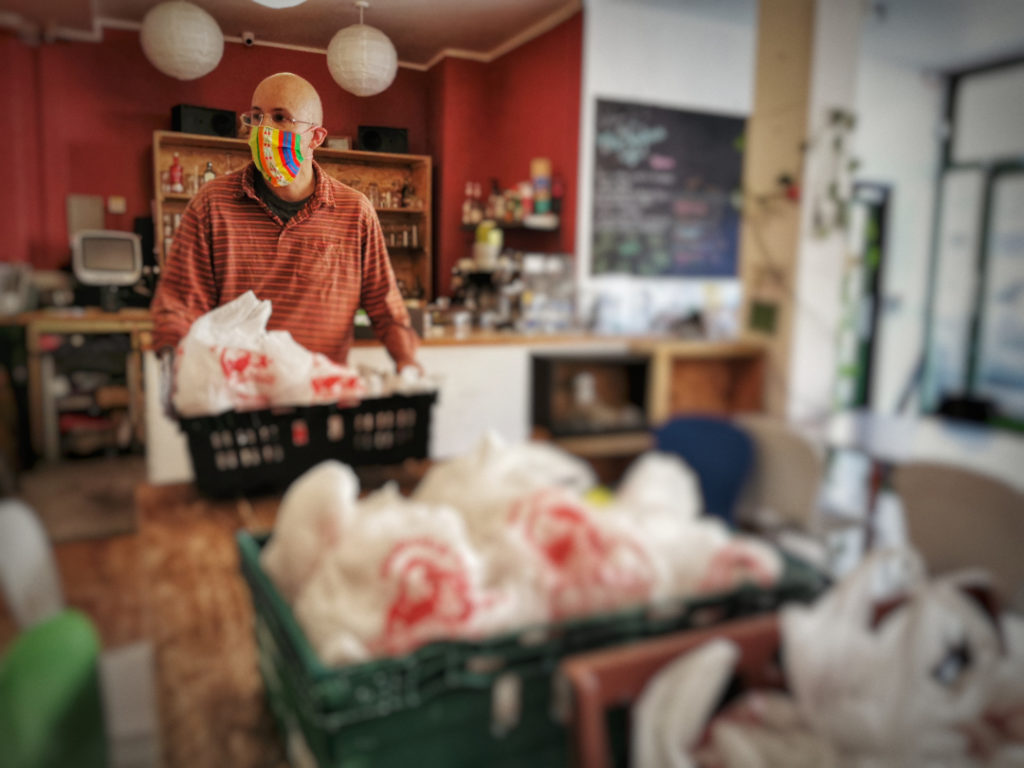 Who should donate? 💕
We will need donations to pay for the food, preparation and delivery costs. We are budgeting £10 for a hearty meal including delivery and we are asking for donations from:
– Those with stable incomes or paid sick leave (working for a large institution, the council, the government or those with secure jobs)
– Unions and charities
– Any other organisations who want to support the community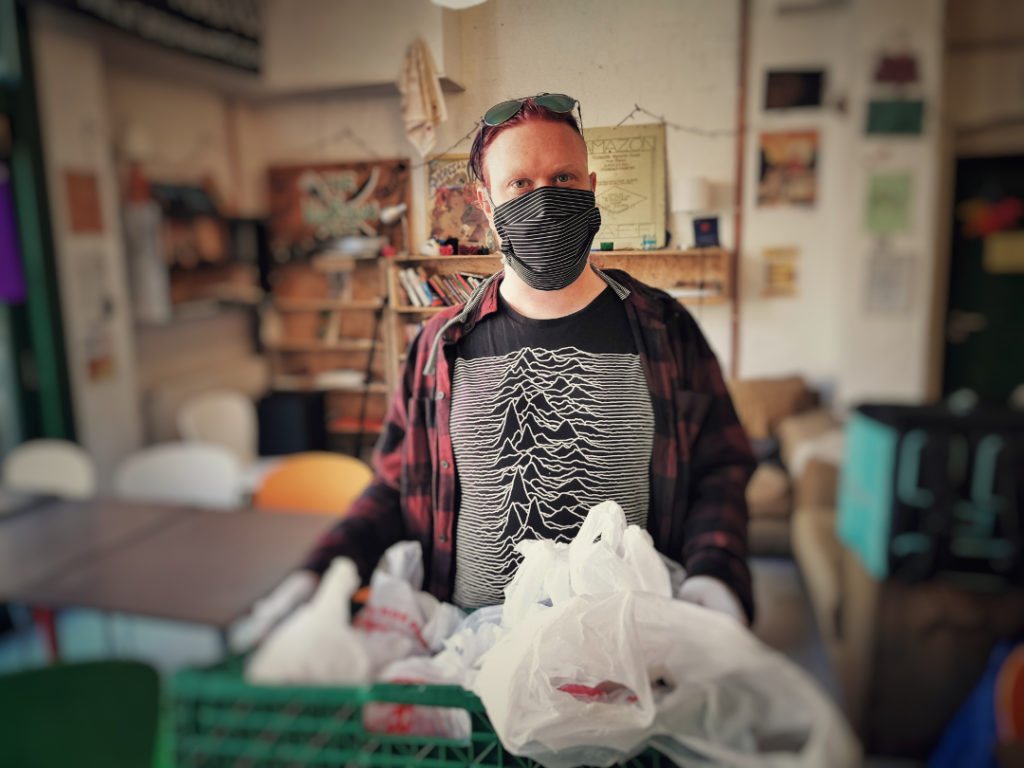 Why Donate? 💰
The government is not responding adequately to this public health crisis. We need to work to put pressure on them to meet our demands. And we will prove that there is a will of the people to take this seriously and to support one another. If you are concerned about what is happening and agree with our demands and want to help please consider donating what you're able!
Read more about who we are and how we are structured.
Attend one of our open online meetings.
You can also find a list of COVID-19 Mutual Aid groups in other parts of the UK in this Freedom News article.
Join the Cooperation Birmingham public forum, follow us on Twitter, Facebook or Instagram. You can also join our sister group Birmingham Community Solidarity's Facebook group.